Walther PPS IWB Holster Gen 1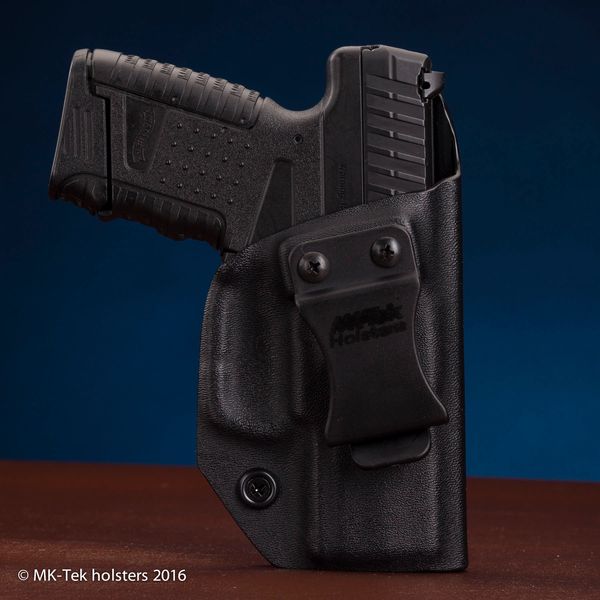 Walther PPS IWB Holster Gen 1
Walther PPS single stack 9mm as an IWB or AIWB holster is very comfotable.  Very thin profile.  The full undercut on the Trigger Guard allows for a complete purchase of the grip when drawing the handgun from the holster.  
This holster is offered in two configurations.  One with our regular clip and one with a Fabric Clip that allows belt less Concealed Carry.
The regular Clip is able to be set at either Zero Cant or 15 Degree forward cant.  The Fabric Clip is designed for AIWB carry with a straight cant.  The Belt less Clip holster are cut with AIWB Carry in mind to be the smallest holster for the PPS.  There is no Sweat Guard on this design for AIWB Fabric Clip use.
Reviews