Walther PPQ M2 IWB Holster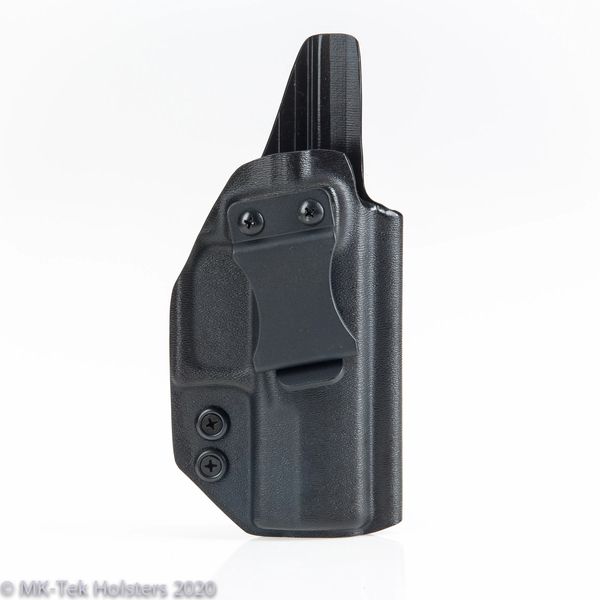 Walther PPQ M2 IWB Holster
Walther PPQ M2 4 inch IWB Holster for concealed carry.  User adjustable for forward cant of 15 degrees for behind the hip carry, or Zero degrees for us front at Appendix Carry.  This provides you with the correct wrist angle for the proper firing grip.
User adjustable for retention.  
All the edges are smoothed and polished.
Reviews