Walther PK380 IWB Holster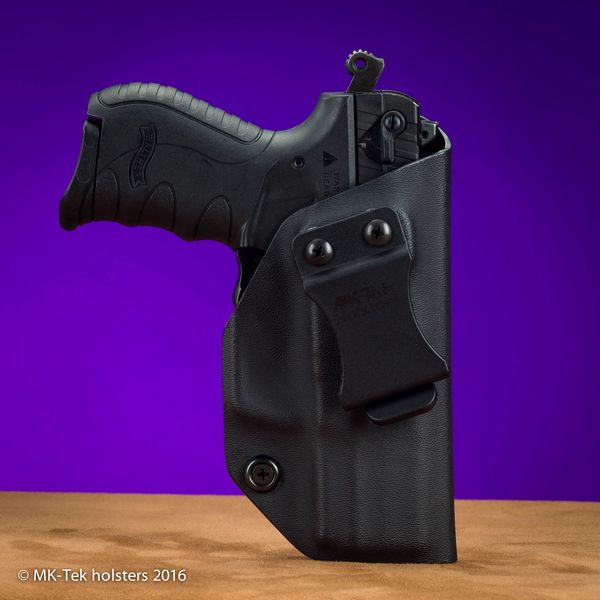 Walther PK380 IWB Holster
Walther PK380 Inside the Waistband Holster for Concealed Carry.  Our IWB Holster features a user adjustable retention that allows the user to dial in the exact amount of retention they desire.  
A user selectable forward cant of either Zero Degree for up front at Appendix Carry or 15 Degree forward cant for behind the hip carry. Our standard Belt clip is good for either a 1.5 inch belt or a 1.75 inch belt.  We have options for Concealed Carry even if you do not wear a belt.  Our Metal Belt-less Clip option allows the holster to be secured to the fabric of your pants.
All edges are smoothed and polished.  Clearances are provided around the slide and frame.  All the retention happens on the Trigger Guard.
Reviews