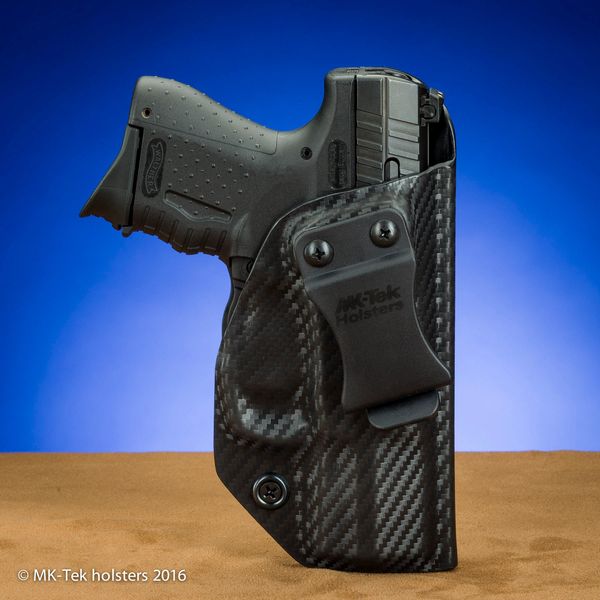 Walther P99 C AS
Walther P99 C AS Inside the Waistband Holster. 9mm only.

Adjustable Cant.  15 degrees for behind the Hip Carry or Zero degree for upfront at Appendix Carry.  Comes with the ability to change.  
User adjustable retention.  Dial in the exact amount of retention you need.
Full sweat shield to protect all the control features.  A complete channel for the levers to pass through.
All edges are smother and polished.
Reviews