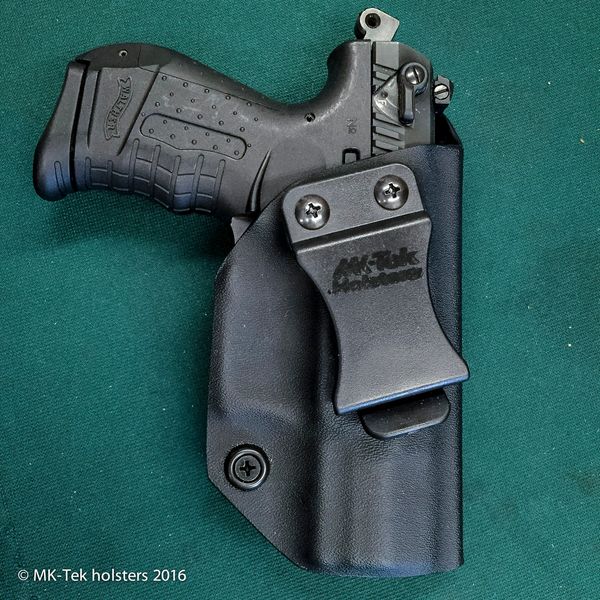 Walther P22 IWB Holster
Walther P22 as a Carry Handgun has become popular amongst some people.  Remember the best handgun is the one you have with you.
This IWB holster si setup for upfront carry at AIWB or behind the hip at IWB carry.  The user adjustable cant from a Zero to a 15 Degree Cant.
User adjustable retention, allows you to dial in the exact amount of retention you desire.
All edges are sanded and polished.
Reviews