S&W Shield Inside the Waistband Holster. Tuckable Overhook. Adjustable Retention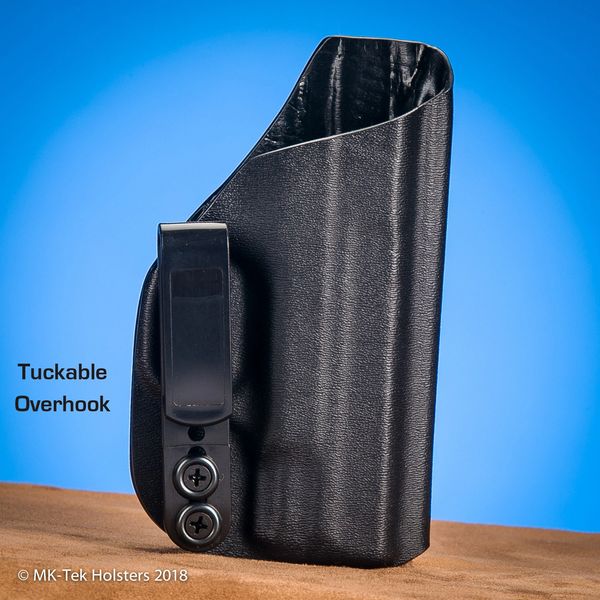 S&W Shield Inside the Waistband Holster. Tuckable Overhook. Adjustable Retention
S&W MP Shield 9/40 Inside the Waist Band Holster.  Great IWB carry for those who need to tuck their shirts in.  Our Offset Tuckable clip options allows the user to tuck the shirt between the pants and the holster.  Choices include our Standard Tuckable Overhook Clip with a 10 degree cant that is Ride Hieght Adjustable.  Our Tuckable Overhook that allows for some Cant adjustment and ride Height adjustment. Our Griphook allows for 15 degree cant adjustment.

All Day Comfort concealed carry.  This version of the Shield Holster offers our Tuck N Roll feature also.  The "Tuck n Roll " feature Tucks the Grip into the body and Rolls the Grip , to help reduce printing.  

Adjustable retention for the amount you want is dialed in by the adjusting screw.  The Offset belt clip stays fully attached by the other non adjustable screw attachment point.
Reviews