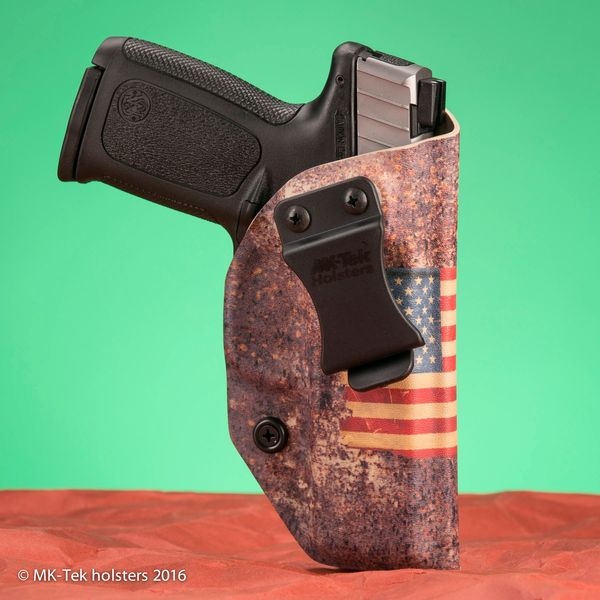 S&W SDVE 9-40
Smith and Wesson SDVE in 9mm or .40 is a comfortable Concealed Carry option for many.  This Inside the Waistband Holster features a User Adjustable Retention screw that allows you to dial in the exact amount you want.  The belt clip options allow you to carry the handgun at Appendix Carry or on the hip area carry. User adjustable placement allows for a Zero degree cant or a 15 Degree forward cant.
All edges are polished and smooth.  
The Belt clip allows for convent placement on your belt.  No need to take your belt off.  The end of the day you can take the whole holster off and never expose the trigger area.
Reviews