S&W MP Shield OWB Holster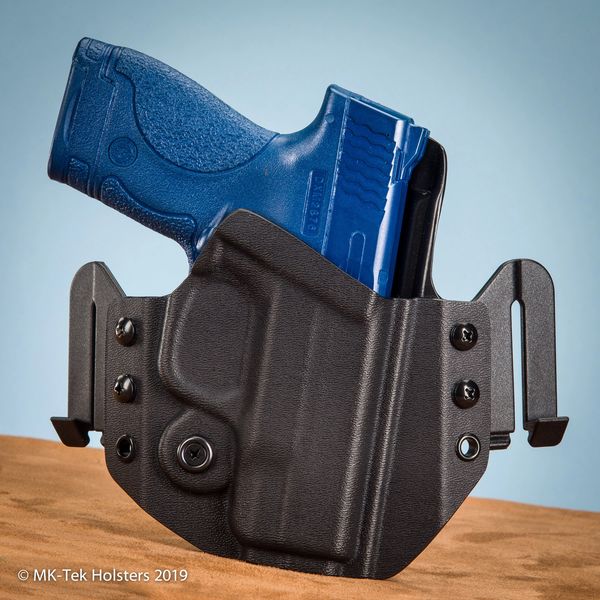 S&W MP Shield OWB Holster
Smith & Wesson MP Shield in 9mm or .40 OWB Holster.  This is not for the 4 inch Shield.  Formed with angled wings to fit tight to he body.  the front and rear wing allow for clothing to drape natural over the holster.  Formed with a slight forward cant top the holster to provide a forward cant of the grip to give you a proper full firing group presentation. 
User adjustable on the ride height.  User adjustable on the retention.  All the retention happens on the trigger guard.  The control features have a channel to travel through. 
Full sweat guard provides protection from the sharp rear sights.  
Our standard Speed Clips allow for easy on or off of the belt while providing a very secure attachment.  the two opposing hooks really grip under the belt.
Options for Closed Wing loops or Angled Loops tat do not extend beyond the edge of the holster.
Reviews