S&W MP 9/40 Compact or 4.25 inch , or 5 inchfull size IWB Holster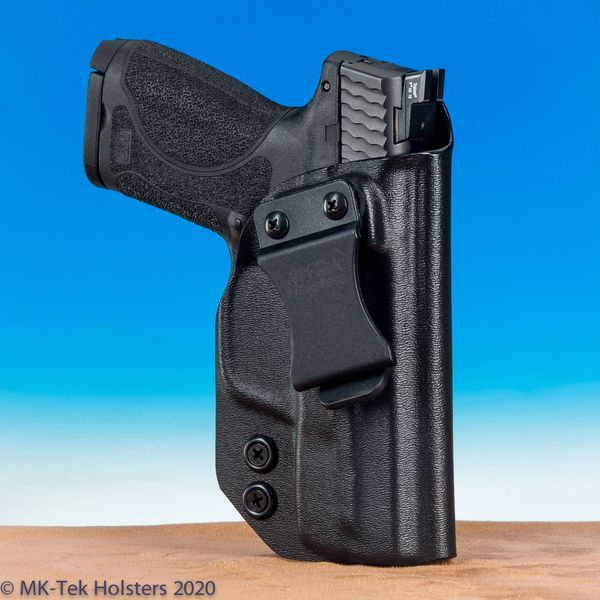 S&W MP 9/40 Compact or 4.25 inch , or 5 inchfull size IWB Holster
Smith and Wesson MP 9/40 Compact or Full size 4.25 inch, even the 5 inch Long Slide version. Inside the Waistband Holster.  We offer it in both Right and Left hand. A full sweatsheild protects the pistol and rear sights from contact with the body.  We offer user adjustable retention on this holster.  It lets you dial in the amount of retention you require for your lifestyle.  The holster is setup with a 0 or 15 degree forward cant to help with purchasing the grip while worn at side or upfront at appendix carry.
Also offered in our No Belt Needed, Fabric Clip.  This Clip is ideal for people who do not wear belts and need or want to carry a handgun.  This Fabric Clip attaches to the Clothing via a Friction Clamping Action that holds the firearm in place.  It can be adjusted for the thickness of material used.
Optics cut available.
Reviews