S&W MP 9 C 3.6 in 2.0 w TLR7A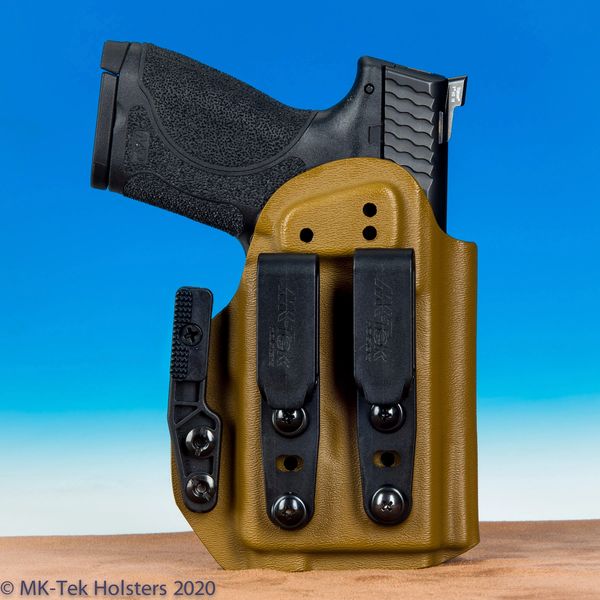 S&W MP 9 C 3.6 in 2.0 w TLR7A
Smith & Wesson MP 9 C 3.6 in 2.0 with Streamlight TLR7a IWB Holster.  This holster offers choices.  Regular belt clip or Softloops or Tuckable Grip Hooks.  The holster comes with a Concealment Wing that helps Tuck the Grip into the body to reduce Grip Printing.  Fits the 3.5 or 3.6 inch models.  Not the 4 inch.

The Belt attachment can be canted for a Zero degree cant for Appendix Carry or a 15 degree cant for behind the hip carry.  There is ride height adjustability in the Grip Hook option with multiple holes.
The holsters retention is based off of the Light attachment.
All edges are smoothed and polished.
Reviews