S&W Model 640 .357 Mag. J Frame revolver IWB Holster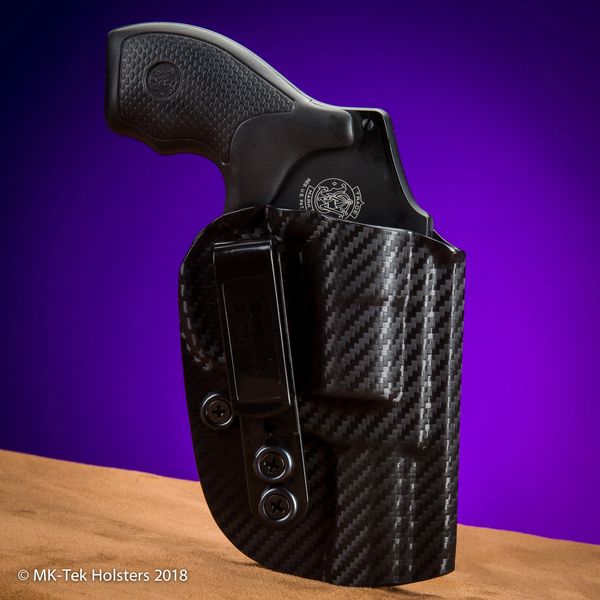 S&W Model 640 .357 Mag. J Frame revolver IWB Holster
Smith & Wesson Model 640 revolver with a 2 1/8 inch barrel, Fits other SW J Frame .357 models, M60.  J Frame Inside the WaistBand holster.  Available for 3 inch barrels. This holster features user adjustable retention.  A forward cant on the belt clip that allows for this holster to be worn at Appendix Carry or on the side.  The Offset Clip also allows for your shirt to be tucked in.  We have updated our clip to a version that offers Ride Height adjustment. and fits upto a 1.75 inch belt.  There is a Concealment wing and Softloop upgrade option.

The new design allows for an open end to the muzzle.  The cylinder is smooth with no flutes.
This holster was molded with the Crimson Trace Laser grips installed, so if you have that feature on this popular revolver we have you covered.  It also fits if you do not have that feature installed.
All the edges have been sanded and polished to provide that All Day Comfort Carry feeling.
Reviews