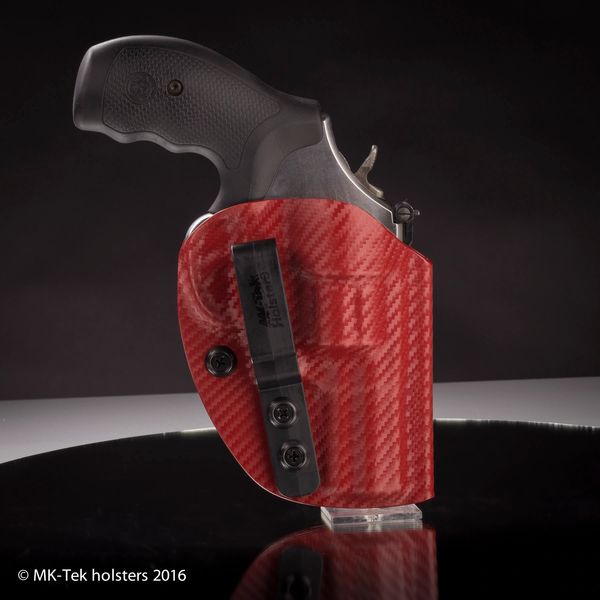 S&W 686 Plus IWB Holster
Smith and Wesson 686 Plus 2.5 inch for IWB Carry.  This holster makes carrying a 686 Plus comfortable.  Ride Height is set at  Normal ride Height.  User Adjustable retention allows the user to dial in the exact amount of retention desired.  There is a forward cant added to the Offset touchable Belt clip sized for 1.25 inch to 1.75 inch belts.  Using a new adjustable height clip now.
If you have a 3 inch version of this handgun, we can cut the end of the holster to be open ended at the 2 1/2 inch point. The longer barrel would extend out.

All the edges are polished smooth.
Reviews