Springfield XD 9 Service model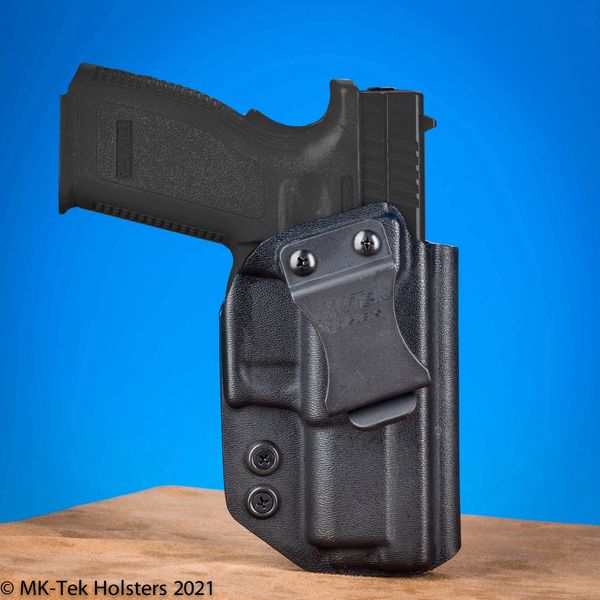 Springfield XD 9 Service model
Springfield XD9 Service Model Inside the Waistband Holster.  The XD9  pistol has been around for awhile.  Our IWB Holster provides All Day Comfort Carry.  The Pistol is held in place with a Positive Retention on the Trigger Guard.  User Adjustable retention.  You get to dial it in.  Our XD9 IWB Holster comes with adjustable Belt cant of zero or 15 degree cant.  Zero Cant is for up front at Appendix Carry, to provide the proper grip angle to draw the pistol from the holster.  The 15 degree Forward Cant is to provide the proper grip angle for behind the hip carry.  We always recommend for Behind the Hip Carry you start just behind your hip in the 3:30 to 4:00 carry position.
The Holster comes with a Full sweat Guard.  The muzzle end of the holster is open by the barrel.
All edges are smoothed and polished.

Reviews