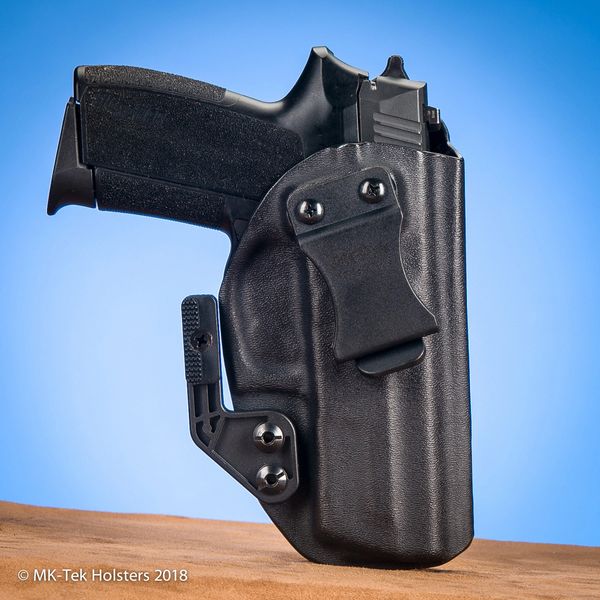 Sig SP 2022 IWB Hoster
Sig SP2022 Inside the Waistband Holster.  This great handgun deserves a great holster.  We have a Fully Adjustable Retention based off the Trigger Guard area of the handgun.  The slide and frame have proper clearances built in around them.  User adjustable on the retention.  A couple of attachment options.  Our standard belt clip goes over the belt and stays secure.  If you need an option that attaches to the fabric of your clothing, we offer our No Belt Needed Clip.  We offer a Concealment Wing that helps push the grip back into the body.  This is done by leveraging the belt and pant material to help pull the Grip back into the body of aided concealment.
All control features are proper blocked out to allow for the clearence you need.  All edges are smoothed and polished.
Reviews