Sig P365 TLR6 IWB Holster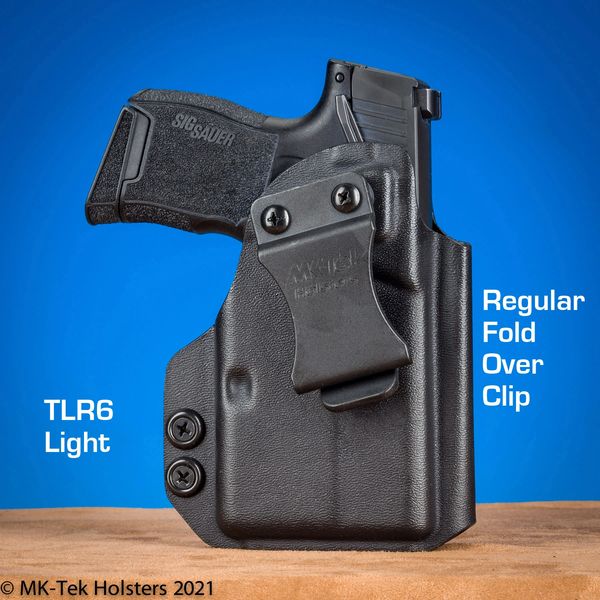 Sig P365 TLR6 IWB Holster
Sig P365 with Streamlight TLR6 IWB Holster.  Made specifically for the P365 with TLR6 attached.  This holster provides retention on the base of the light unit.  Adjustable retention lets you dial in the exact amount of retention you want.
Adjustable belt cant option with the regular fold over clip.  15 degree cant for behind the hip carry.  Zero or Straight cant for up from at Appendix Carry.
Available with the FabriClip upgrade for those who do not wear a belt.  This does allow for some ride height adjustment and Cant is controlled by the angle you attach it to the pants.
All edges are smoothed and polished
Optic Cut already for those who carry with a Red Dot.  Factory Sig Slide with Optics plate.  If you have a Slide with the rear sight still attached the Red Dot will not fit.

Reviews