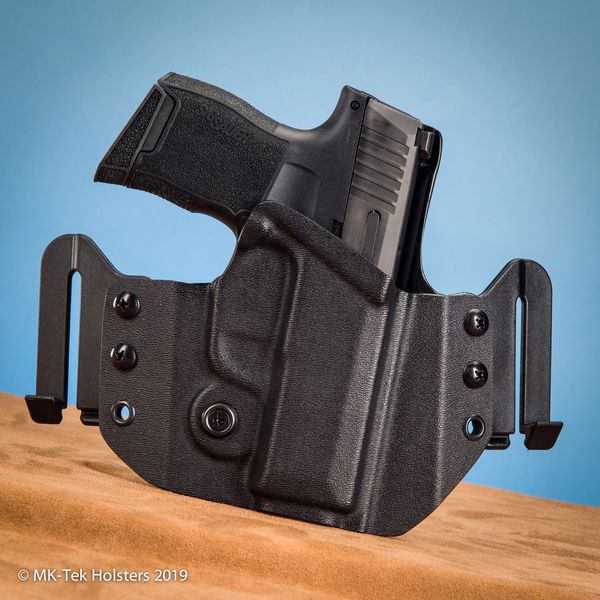 Sig P365 OWB Holster
Sig P365 OWB pancake Holster.  Our P365 Outside the waistband holster provides a very tight fit to the body.  The curved wings of the holster allow the clothing to drape and flow over the holster while wearing, for concealment.  
Standard on the holster is User Adjustable retention.  All retention happens off of the trigger guard. User adjustable ride height and cant. By moving the belt attachments up or down you can change the forward cant and ride height of your holster.
Choose between belt attachments.  Our Speed Clips allow you to securely attach the holster without taking your belt off.  Or choose our Closed Wing loops.  You have to thread your belt thru these.
All edges are smoothed and polished.
Reviews