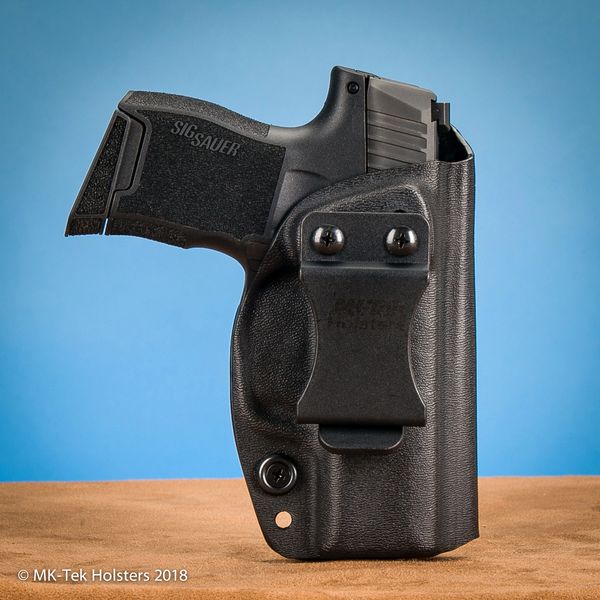 Sig P365 IWB Holster
Sig P365 Inside the Waistband Holster for Everyday Concealed Carry.  This handgun is going to be the handgun of the year.  Our Holster features a User adjustable retention.  A user select-able cant of Zero degrees for Appendix Carry or a 15 degree cant for behind the Hip Carry.  A full undercut on the holster allows for a complete full firing grip while drawing the handgun from the holster.  A complete control channel on the back side allows for a clean pass thru of all the control features on the pistol.
Option to add a concealment wing or a Tuckable Overhook. Our molded in Tuck n Roll option also helps reduce printing while the holster is worn.
All edges are smoothed and polished.

Reviews