Sig P365 IWB Holster, P365XL Optics Cut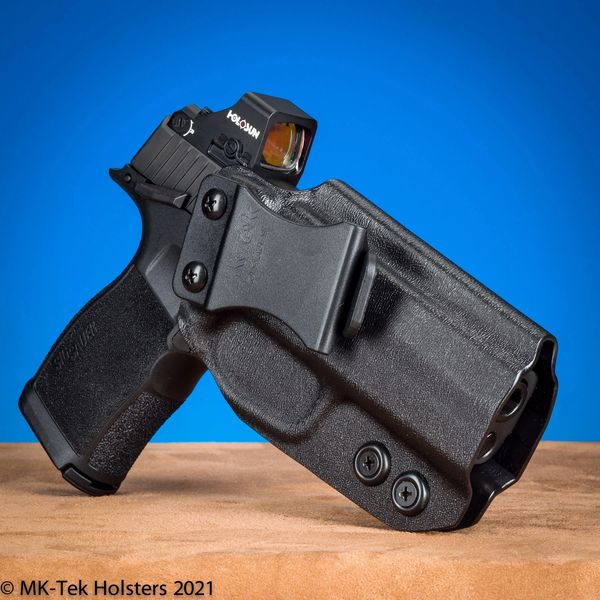 Sig P365 IWB Holster, P365XL Optics Cut
Sig P365 Inside the Waistband Holster for Everyday Concealed Carry.  This handgun is going to be the handgun of the year.  Our Holster features a User adjustable retention.  A user select-able cant of Zero degrees for Appendix Carry or a 15 degree cant for behind the Hip Carry.  A full undercut on the holster allows for a complete full firing grip while drawing the handgun from the holster.  A complete control channel on the back side allows for a clean pass thru of all the control features on the pistol. Now included is Safety Versions of the P365
The P365 XL has a higher ride height due to the optics cut on it.  Choose the P365XL choice to have a longer holster which can help with short battle pistols in Appendix carry position. The P365 XL holster is open ended.
Option to add a concealment wing or a Tuckable Overhook. Our molded in Tuck n Roll option also helps reduce printing while the holster is worn.
Our Fabric Clip allows the holster to be attached to your pants.  
All edges are smoothed and polished.

Reviews