Sig P320 C or X Carry TLR 7-8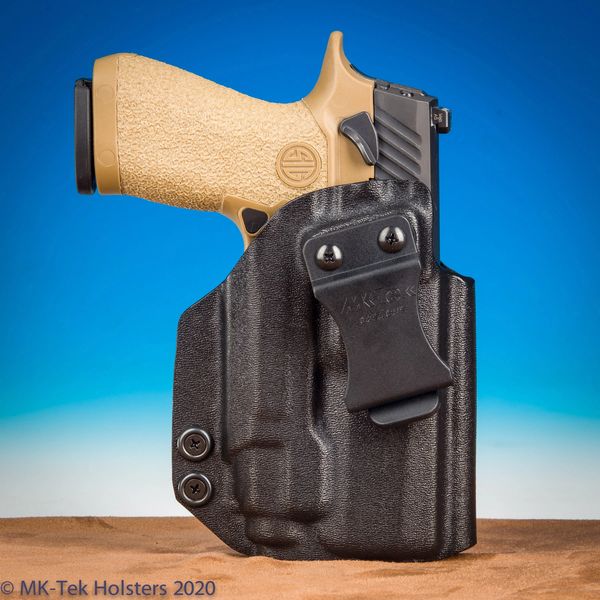 Sig P320 C or X Carry TLR 7-8
Sig P320 C or X Carry with Streamlight 7 or 8 (including A versions) IWB Holster.  All the retention is provided off or the light unit mounting point.  
Cut for Optics carry.  
Allows for Safety or no Safety versions.  M18 included.
Full Sweat Guard
The add on Concealment Wing helps torque the Grip into the body to reduce grip printing.
Adjustable belt cant option of Zero Degree for upfront Appendix Carry or 15Degree Forward Cant for behind the hip Carry.
User adjustable retention.
All edges are smoothed and polished.
Reviews