Sig P238 no laser IWB Holster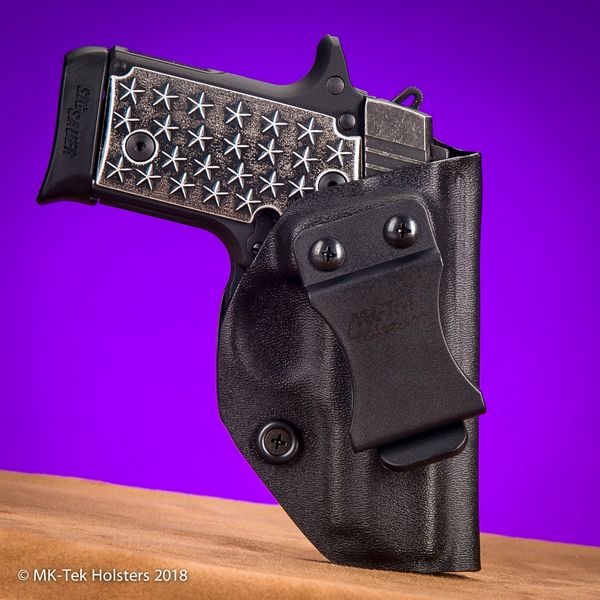 Sig P238 no laser IWB Holster
Sig P238 no laser Inside the waistband holster.  Show with our metal Beltless Clip option in Black Carbon Fiber.  We also carry this holster with our regular belt clips.  
Our Fabric Clip is changing the game for Men and Women.  Carry concealed while wearing Sweats, Scrubs, Tuxedo, or in the Vest Pocket or Jacket Pocket.
Check out the video on the No Belt Needed Fabric Clip for the Beltless Clip.
User adjustable retention allows you to dial in the exact amount of retention you want on the handgun.
All edges are sanded and polished.
Reviews