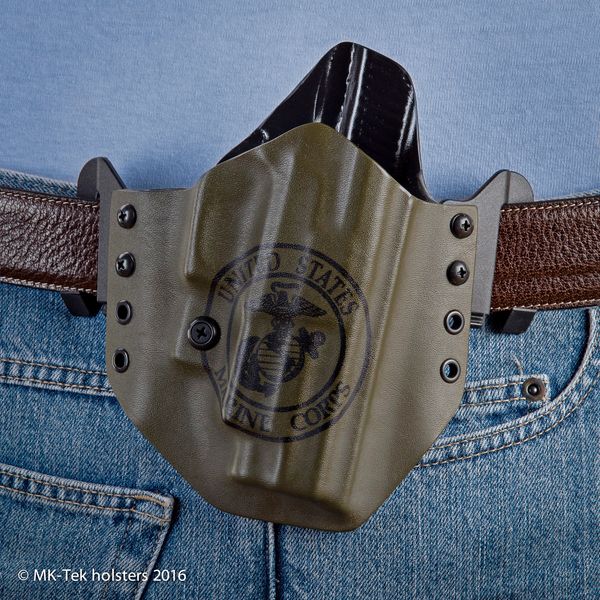 Sig P220 OWB Holster
Sig P220 Outside the Waistband Holster.  Features User Adjustable retention, The OWB Holster comes with a forward cant molded into the holster.  User adjustable cant by moving the belt hardware clips up or down.  Ride height is adjustable also.
A Full undercut on the trigger guard area of the holster allows for a complete purchase of the grip without banging your knuckles on the holster.
Our Speed Clips allow for easy on without threading your belt through loops.  Need to go into the Post Office?  Our Speed Clips allow for easy off without taking your belt off.
The muzzle end of the holster is closed to protect the muzzle.
Reviews