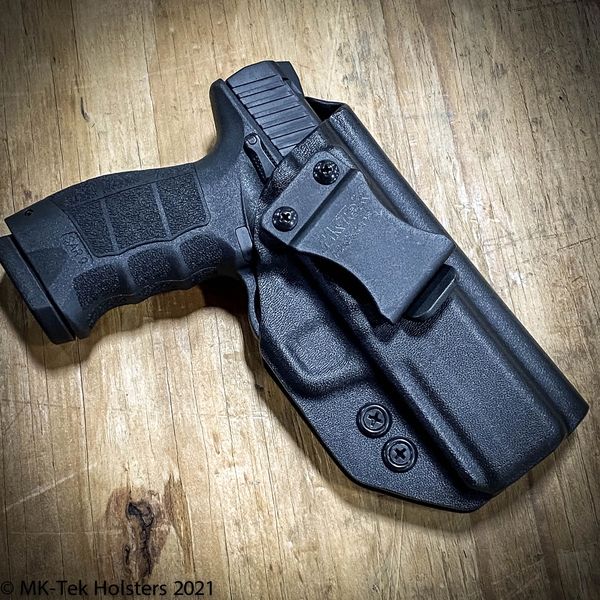 Sar 9 IWB Holster
Holsters for Sarsilmaz SAR9.  The Sar 9 Inside the waistband holster for concealed carry.  Adjustable retention.  Adjustable belt cant of Zero degrees for up front at Appendix Carry or 15 degrees for behind the hip carry.  The ride height is set at the deep side of concealment.  Not so deep that you can not get a grip, but just above your waistline.
All the retention is off of the trigger guard.  The slide and frame have clearance built into them.
All edges are smoothed and polished.
Reviews