Ruger SR40 Compact IWB Holster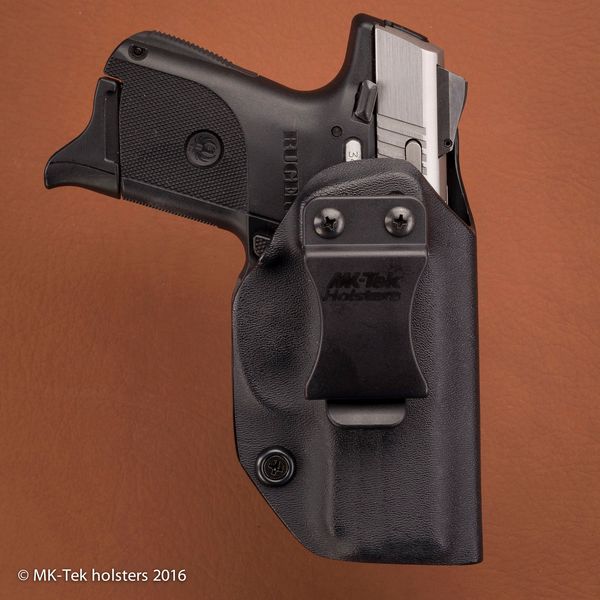 Ruger SR40 Compact IWB Holster
Ruger SR40 Compact is just a little bit bigger than the popular SR9.  This IWB Holster was designed for the SR40 Compact, for an All Day Comfort Carry fit.  Designed with a user adjustable forward cant from Zero Degree to 15 Degree.  
A user adjustable retention allows for the perfect amount of desired retention.
Fully enclosed trigger so no chance of a trigger touching the holster.  The Rear Sweat Shield is wrapped up to the rear sight to provide a surface between your skin and the rear sight.
Reviews