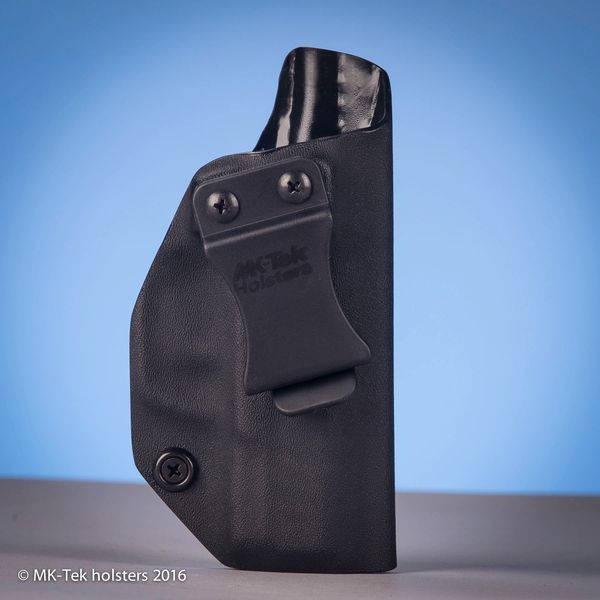 Ruger SR22 IWB Holster
Ruger SR22 is a .22LR caliber handgun that can be carried with our IWB Holster very concealed.  Right up front at Appendix Carry or the IWB locations.  This holster features a user selectable cant of with Zero Degree for up front carry at Appendix IWB carry or 15 Degree for right behind your hip at 3:30 to 5 o'clock. Selecting the right position to carry at is very important.  It lets you get the cant angle correct.  IWB Carry right on the hip is not a comfortable carry position for most people.  Up Front or just behind the hip offers the most amount of room for Inside the Waistband carry.  We now offer a Fabric Clip option to allow for those who do not wear a belt.  Wear it with or without a belt. 

The SR22 IWB Holster offers user adjustable retention.  This allows you to dial in the exact amount of retentions you like.  We mold a detent into the trigger guard area to allow for positive retention on the trigger guard.
Reviews