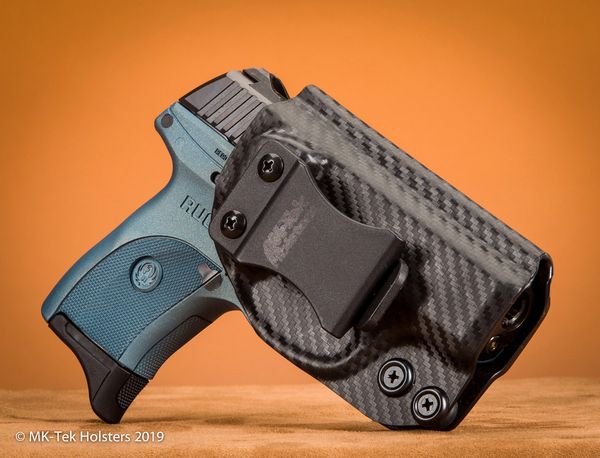 Ruger LC9 IWB holster
Ruger LC9 IWB.  Quick clip with straight drop or 15 degree forward cant. Made with User Adjustable Retention.  Full trigger guard retention.  Perfect for the woman or man that wants a pistol for on the go.  Our Inside the Waist Band Holster is comfortable for all day carry.  Appendix Carry or 3 o"clock and 4 o"clock carry.  
Available with our Tuckable Clip option.  This allows the user to tuck their shirt in to conceal carry the handgun.  Adjustable for ride height.  Forward cant is set at 10 degrees.
Available with our No Belt needed Clip Fabric Clip also. Concealed carry at it's finest.
Fit LC9, LC9S, EC9
Reviews