Ruger American 9 Compact IWB Holster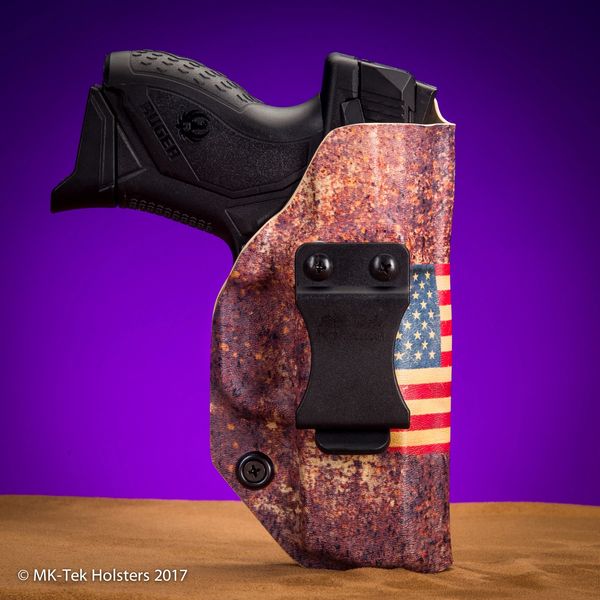 Ruger American 9 Compact IWB Holster
Ruger American in 9 Compact.  Our Inside the Waistband Kydex Holster comes with User Adjustable Cant of 0 or 15 degrees.  Full protection of the Ambidextrous Safeties.  Covered Ambidextrous Magazine release to prevent unintentional magazine release.
A user adjustable retention that allows you to select the right amount of retention you want.
All edges are smoothed and polished.  
Reviews