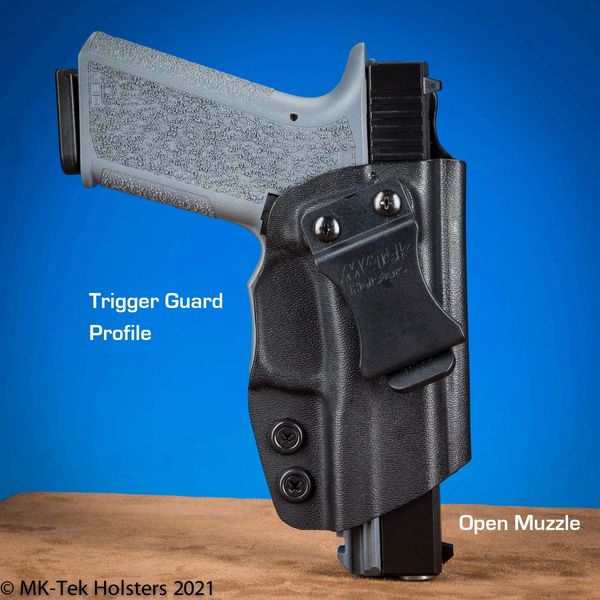 Poly 80 IWB Holster
Poly 80 IWB Holster.  Making your own handgun should require a holster that is unique in design also.  The Open end feature of this holster allows for the 19 length and 17 length pistols run in it.  The scalloped Trigger Guard is fully cut.  A zero degree cant for appendix carry or a 15 degree cant for behind the hip carry.
User adjustable retention.  
All edges are smoothed and polished.
Reviews