Kahr PM9 / PM40 IWB Holster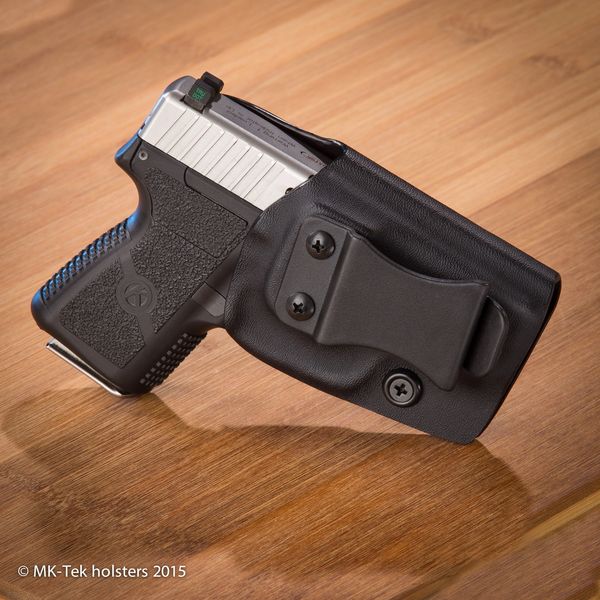 Kahr PM9 / PM40 IWB Holster
Inside the Waistband Holster for the KAHR PM9.  Adjustable retention.  Our Clip offered easy on or off the belt.  Provides secure fit. User choice of 0 or 15 degree cant.  Simply move the screw and hardware to one of the selected holes.
User adjustable retention. Features a full sweat shield.  

The PM9 is a popular carry pistol for all locations.  Appendix Carry, 3 O'Clock carry or 4 O'Clock.  This combination of pistol and holster keep you at the ready.
This holster also work for the Kahr PM40
Reviews