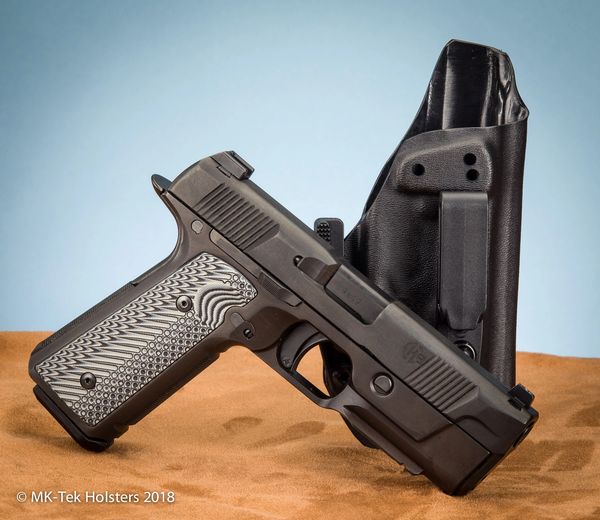 Hudson H9 IWB Holster
Hudson H9 IWB Holster.  Multiple configuration options.  The unique shape of the Hudson allows for many Unique configurations on attachments.  Run it with our Standard Belt Clip.  Add a Concealment Wing.  Use a Pull The Dot Softloop.  Choose the Grip Hook.  All the options help create your holster.
User adjustable retention.  The retention is achieved on the beveled portion of the Trigger Guard area.  The slide and frame have clearances built in on the holster.  
All the edges are smoothed and polished.  
Reviews