Honor Guard Sub Compact 9mm IWB Holster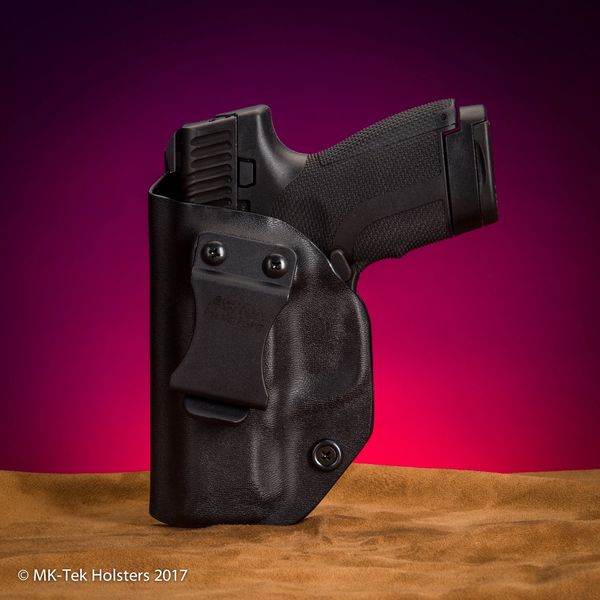 Honor Guard Sub Compact 9mm IWB Holster
Honor Guard Sub-Compact 9mm IWB holster for concealed carry with 3.2 inch barrel.  This handgun is a true ambidextrous pistol.  Our IWB Holster can be a Right hand or left hand also.

Available with a user adjustable retention.  A positive click is heard upon inserting the pistol into the holster and drawing the handgun from the holster.
A user selectable forward cant of Zero degree for appendix carry or a 15 degree forward cant for behind the hip carry.
All the edges are polished and smooth.
Reviews