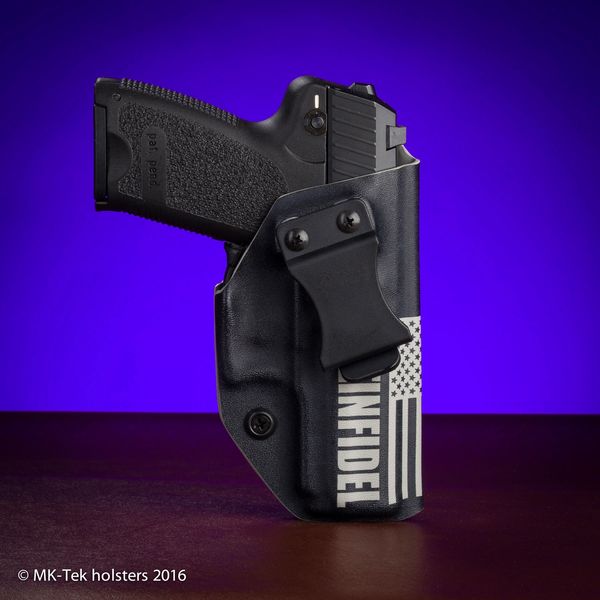 HK USP 45 Compact
HK USP 45 Compact is a Compact Carry pistol with a Full size cartridge.  Our HK USP 45C IWB Kydex holster is made for All Day Comfort Carry.  This one is setup with a User Adjustable Retention that allows you to dial in the exact amount of retention that you want.
The Forward cant on the holster of Zero for Appendix Carry or as shown a 20 Degree forward Cant.  FBI Cant is traditionally a 15 Degree forward cant.  The holster shown is with a deep Concealment Ride Height and a 20 Degree Forward cant allowing the owner enough of a grip to purchase above the pant line.
Full relief undercut on the Trigger Guard area  for access to the Paddle Magazine release.
All edges are polished smooth.  The Slide and the Frame have clearances built in around them.  The retention happens on the Trigger Guard area of the handgun.
Reviews