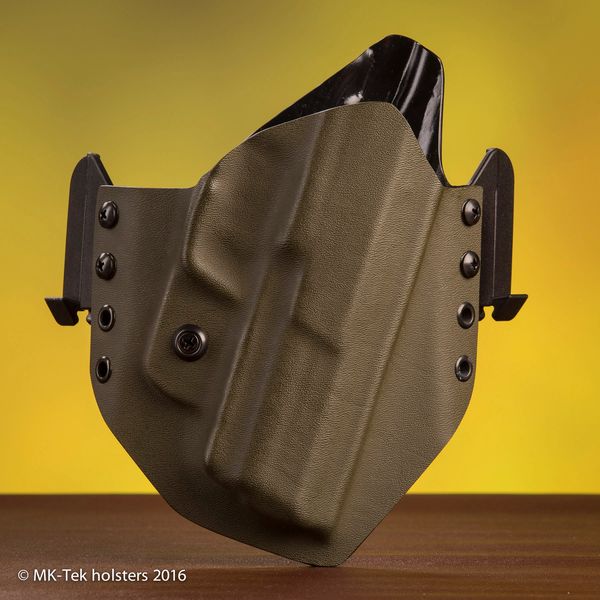 HK 45 OWB Holster
HK 45 Outside the Waistband Holster.  This pistol and Holster combination make for an easy All Day Comfort Carry.
Show here is our OD Green OWB Holster.
This holster features our Speed Clips for easy no fussing with your belt.  These Molded Injection Nylon Clips stay on your belt, until you want to take your holster off.
Ride height is user adjustable by moving the clip attachment locations.
User adjustable retention lets you dial in the amount of retention you need.
Here is a short video clip about this holster.
Reviews