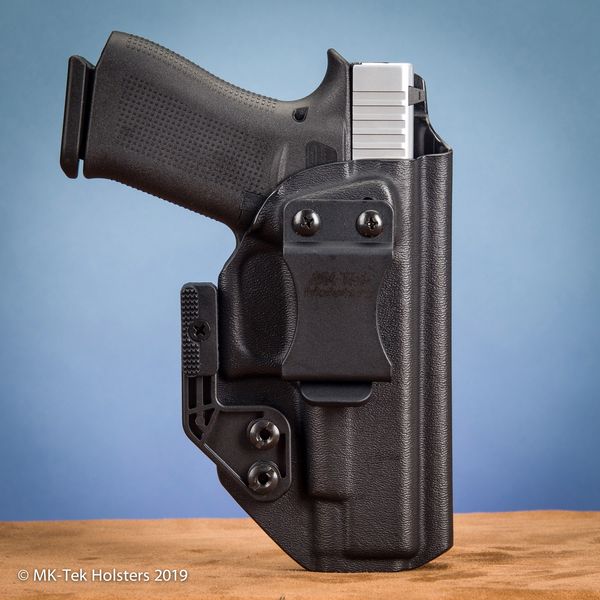 Glock 48 IWB Holster
Glock 48 IWB Holster.  This Slim Line handgun deserves a Slim line Holster.  Our Holster has options to help you carry this handgun All Day.  Our Regular Clip can be combined with a Concealment Wing to aid in Reducing Grip printing.  Add a Griphook to offer the ability to Tuck your Shirt in.  Add a Softloop with Concealment Wing Strut and Our "Tuck n Roll" feature, keeps you with All Day Comfort.  The Pull the Dot Snap on the Softloop only goes on in one direction and comes off in one direction.  A very secure options.  Plus you can Tuck your shirt in if needed.
Our Regular Fold Over Clip offers a Zero or 15 degree forward cant to the holster.  The Griphook allows for some ride height adjustment and Cant adjustment.  The Softloop option allows for some ride height adjustment and lots of cant adjustment.
User adjustable retention allows you to set the retention for exactly how you want it.  All the retention happens off the Trigger Guard.  
All edges are smoothed and polished.  The Rear Sights are shielded to help with your comfort.
Reviews