Single Stack 9/40 Magazine Carrier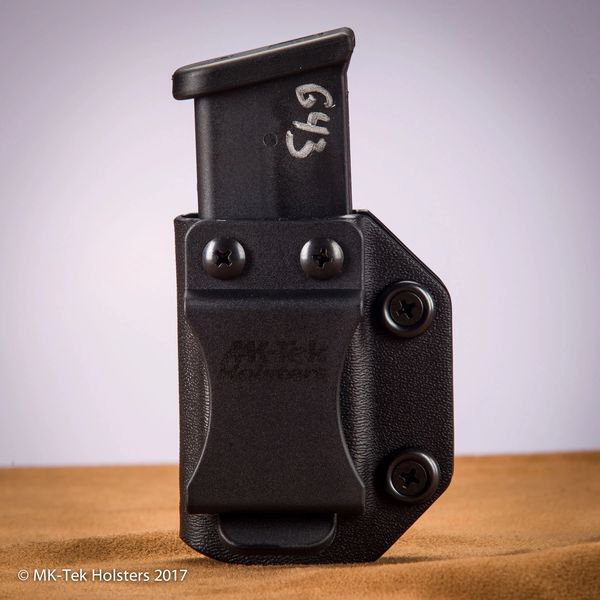 Single Stack 9/40 Magazine Carrier
Single Stack magazine for S&W MP Shield 9/40 or Glock 43 Magazine Carrier. This carrier is setup for multiple options. It can be worn on the Left Hip for a Right Handed person. Inside the Waistband or Outside the Waistband. It can worn on the Right Hip for a Left Handed person. It can be used with Bullets facing forward or Bullets facing to the rear, depending on your reloading style.
Use Adjustable retention holds the Glock 43 Magazine firmly in place or the Shield 9/40.
All edges are smoothed and polished.
Reviews