Glock 43 AIWB Holster w Mag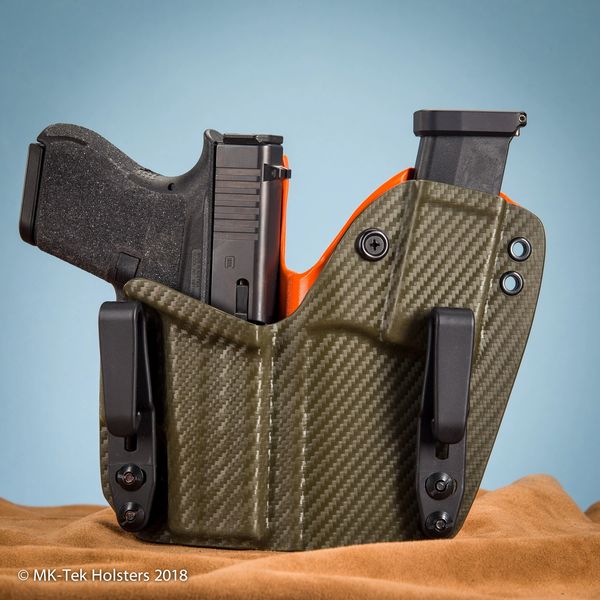 Glock 43 AIWB Holster w Mag
Glock 43 AIWB, Appendix Inside the Waistband Holster with Magazine.  A dedicated AIWB Holster that allows you to Tuck in your shirt.  Our G43 AIWB Sidecar holster is setup with a Fixed Retention for the handgun and Adjustable Retention for the magazine.
The magazine is setup for Bullets forward or rearward. 
Our Holster is curved on the inside to help conform to the body.  Ride height is adjustable with our Overhooks.  
If you need more grip concealment, add the Tuck n Roll upgrade option to help reduce grip printing. The Tuck n Roll also moves the muzzle of your handgun out while aiding Tucking the Grip into the Body and Rolling the Grip into the body.
Add the Concealment Wing upgrade to further reduce Grip printing by using your belt to force the Concealment Wing to leverage the grip into the body.
Our Sidecar Holsters can be setup with Two Tone options.
All edges are smoothed and polished
Reviews