Glock 43 IWB Holster TLR6 Option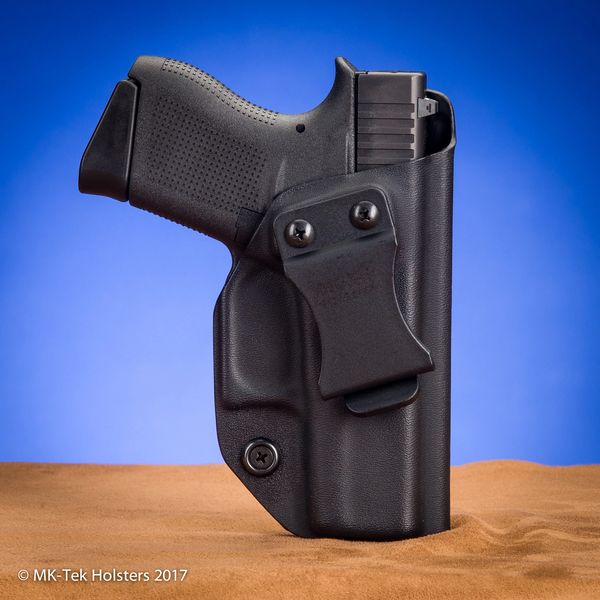 Glock 43 IWB Holster TLR6 Option
Glock 43 IWB holster should look as good as your firearm does.  Available in RH or LH models.  Assorted colors.  Our holster comes with a user selectable forward can of 15 degree or a zero cant for appendix carry.   User Adjustable retention. An upgrade to to a Tuck-able Strut and overlook is available.  All the edges are smoothed and polished.  All the control features have a clearance channel to travel in.  This is an all day comfort carry holster.  
Perfect for EDC or just for the night out on the town.  This holster is for guys and gals.
Our Tuckable G43 Holster has a different cut than the regular holster.  It is cut above the trigger guard area on the belt side of the holster, since there is no need for that material to support a belt clip option.  The sweat shield on the tuckable option also provides protection on the rear sights.

Now available with the Streamlight TLR6.

Reviews