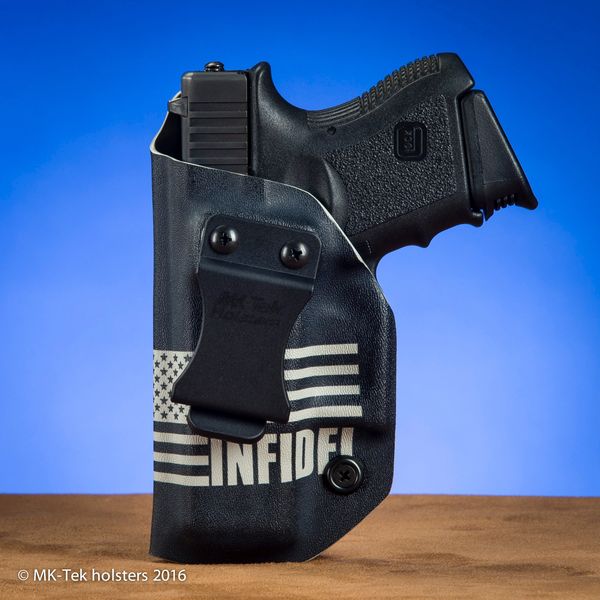 Glock 26 / 27 IWB
All Day Comfort Carry with a Glock 26 IWB holster or Glock 27.  This holster and pistol combination provides fit and comfort with capacity.  10 rounds available in an easy to conceal holster for all day comfort.  We have engineered this holster to have a 15 degree forward can't to provide lots of conceal ability while carried at the 3:00 or 4:00 positions.  If you carry at Appendix Carry for your Everyday Concealed Carry, you will want a straight cant.
We are also offering the Tuck n Roll feature on this holster.  It Tucks the grip into the body while Rolling the grip into the body also to reduce printing. Not available on the TLR 6 Option

We are offering as an option for this pistol a Clip that does not require a belt to work.  There is an upgrade charge for the clip, but it solves many IWB or ITHB ( Inside the Handbag Carry) issues.
The Fabric Clip is a Metal Clip that attaches like a pair of suspender to the fabric of your pants.

The Glock 26 IWB is available with the TLR 6 as an upgrade option.
Reviews