Glock 17-19-23-26-27 or 21 OWB Holster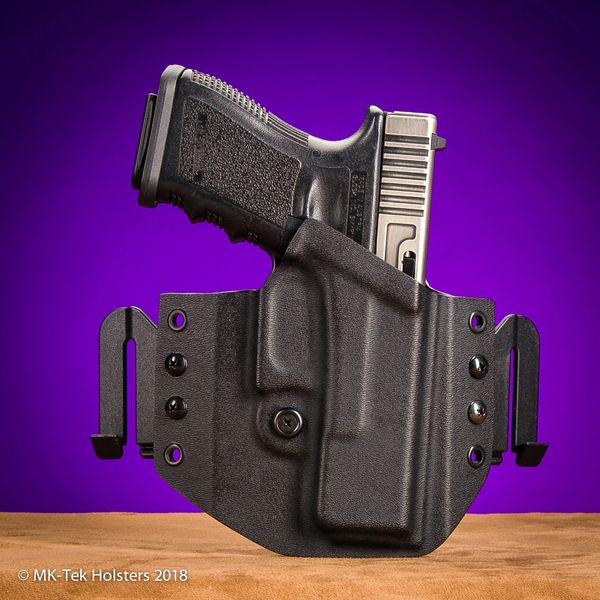 Glock 17-19-23-26-27 or 21 OWB Holster
Glock Outside the Waistband Holster  Made for the Glock 17 or 26, 27 are formed on our Curved Jig  Glock 19, 23, or 21, 22 are formed with our Asymmetrical Wings Jig.  
Our Speed Clips allow easy on and off of your holster.  The durable Injection molded Nylon clips allow the holster clips to flex with your body movements.  Closed loops are available like our Speed Clips or you can get our Angled Loops.  
User adjustable retention allows you to dial in the right amount of retention for you.  The Clips can be user adjusted to change ride height and cant of the pistol and holster.  Making this an All day Comfort Carry Holster.
TLR1 only available on G19, 23, 32 pistols

Reviews