Glock 19 with TLR7 OWB Holster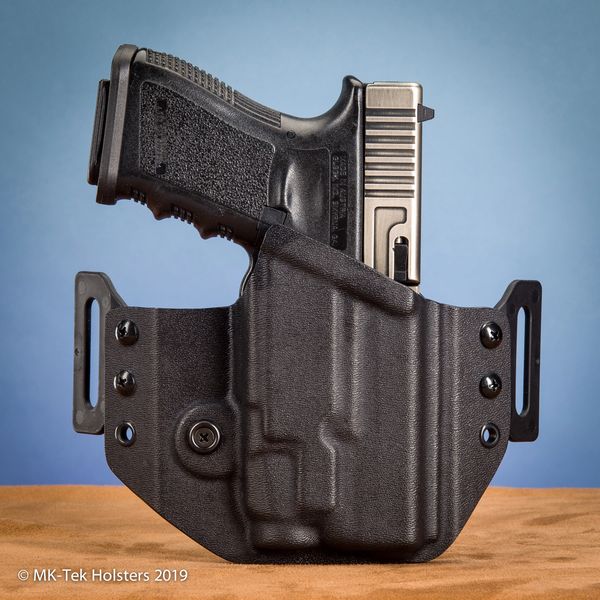 Glock 19 with TLR7 OWB Holster
Glock 19 with Streamlight TLR7 OWB Holster.  Fits the G19 frame, G23, G32, G44, G45 G19x with Streamlight TLR7 or 7A.
Adjustable retention based on the light unit.
Adjustable Ride Height.  Adjustable cant by move the belt attachments up or down.  Shown with Closed Loop option.  Our Speed Clips are standard.  
All edges are smoothed and polished
Reviews