Glock 19 with APL c IWB Holster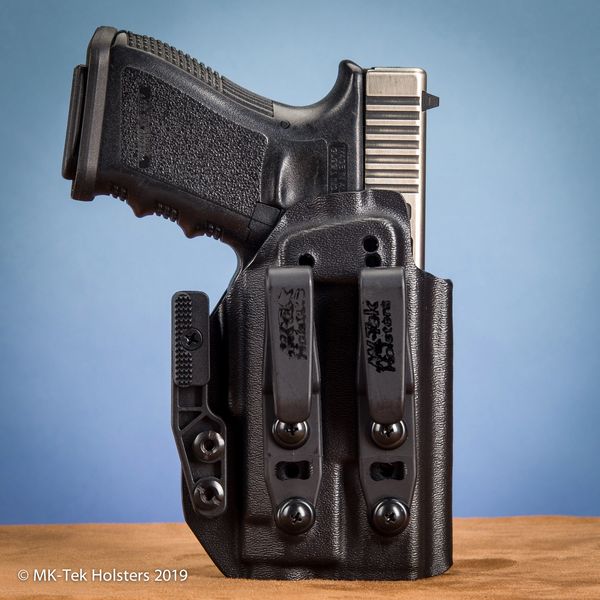 Glock 19 with APL c IWB Holster
Glock 19 with APL c Inside the Waistband Holster.  Fits G23 and G32 also.  This light combination from Glock and Inforce makes for a great carry combination of handgun and light.  Our IWB Holster comes with adjustable retention.  Retention is achieved off the backside of the Light Attachment point.  
Choose between our OverHooks or our Standard Belt Clip.  The Overhooks allow for multiple ride height options and cant options.  Run one clip or Dual Clips.  User adjustable cant on the belt clip for Zero or 15 degree cant.  Molded Injection hardware clip.  All the edges are smooth and polished.  

Open Ended Muzzle cut.  MOS Cut ready for optics.  
Clearances are built in around the slide and frame.  

Reviews