Glock 19 /23/32/44/45 IWB Holster Gen 5 compatible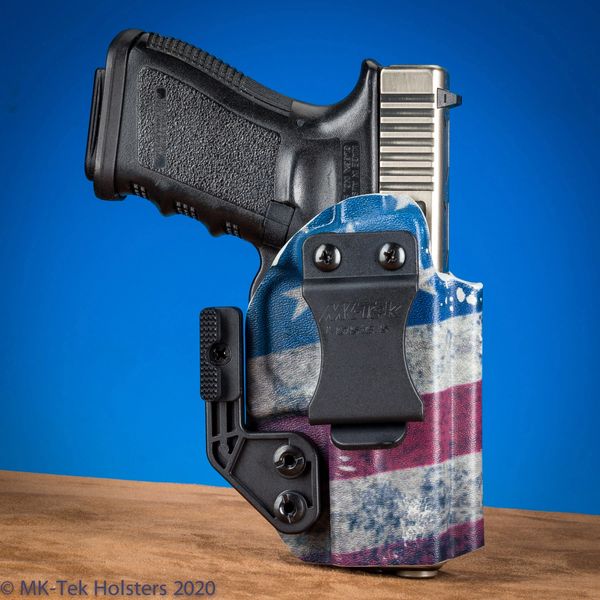 Glock 19 /23/32/44/45 IWB Holster Gen 5 compatible
Inside the Waist Band, IWB Kydex Holster for the Glock 19 and 23.  This holster fits the G19x, the G32, G44, G45. Fits 17/22 since the muzzle end is open.   Gen 5 compatible. For G23 MOS make sure to select in drop down menu.  The open end design allows for long slide Glock to fit  The G19 / 23 will be flush with the open end design.   The G19 or 23 will fit in. All the Retention is created at the trigger guard.  This IWB Holster features user adjustable retention.  A belt clip option that allows for 0 or 15 degree Cant.  
Our Beltless Clip option allows you to attach the holster the fabric of your pants without a belt.  the pant still need to be able to support the weight of the holster.
Available today as a standard ship item.
Reviews