Glock 19/23 /32 IWB Holster with MOS Optics cut Gen 5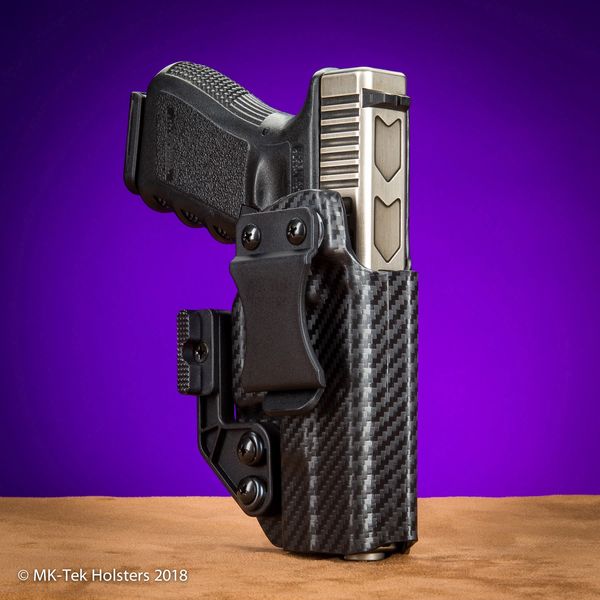 Glock 19/23 /32 IWB Holster with MOS Optics cut Gen 5
Glock 19 or 23 or 32 IWB Holster.  Gen 5 compatible.  Available with our Regular Clip or the No Belt Needed Fabric Clip.  
Now offered with our MOS Cut for Optics standard.  Our Tuck n Roll feature is available for this holster also.  It helps Tuck the grip in at the top and Roll the Grip into the body for better concealment.
Upgrade to the Concealment Wing option to reduce Grip printing by using the interaction of your belt to pull the grip in tighter to the body.
The Regular Clip offers a 0 degree and 15 degree cant option.  We offer two types of Fabric Clips.  A wider version and a thinner metal version.  The Metal Fabric clip has some adjustments to it.  The Nylon Fabric Clip has ride height adjustment only.  no Cant options.  You may choose 0, or 15 depending on you carry location on your body.
Features user adjustable retention, all edges polished and smooth.  The front of this holster is open end.  The G17, G22, G31 will fit in it.  We also make a longer slide version for the G17 length handguns.
Reviews