FN 509 Tac w APLc IWB Holster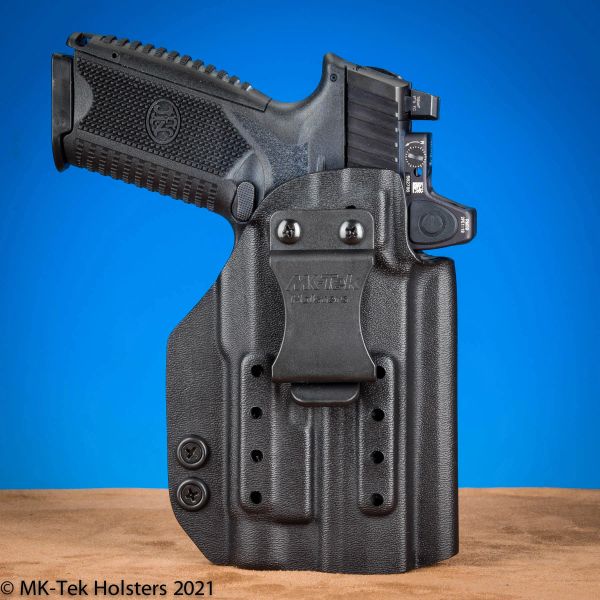 FN 509 Tac w APLc IWB Holster
FN 509 Tac with APLc light.  This holster is setup for a threaded barrel on your 509 and a Red Dot optic plus your APLc light.  Adjustable retention off of the light unit.  
Belt Clip attachment options of our Regular Fold Over Clip or a Dual Griphook upgrade.  Griphooks are a great option for up front at Appendix Carry.  Griphooks also offer some Ride Height Adjustability. Some people find the regular Fold Over Clip better for Behind the Hip Carry.
Add more conceal-ability by adding a Concealment Wing upgrade to help tuck the grip back into the body.
Zero Degree cant for Appendix Carry, 15 Degree Cant for Behind the Hip Carry.
Reviews