CZ P09 IWB Holster with Concealment Wing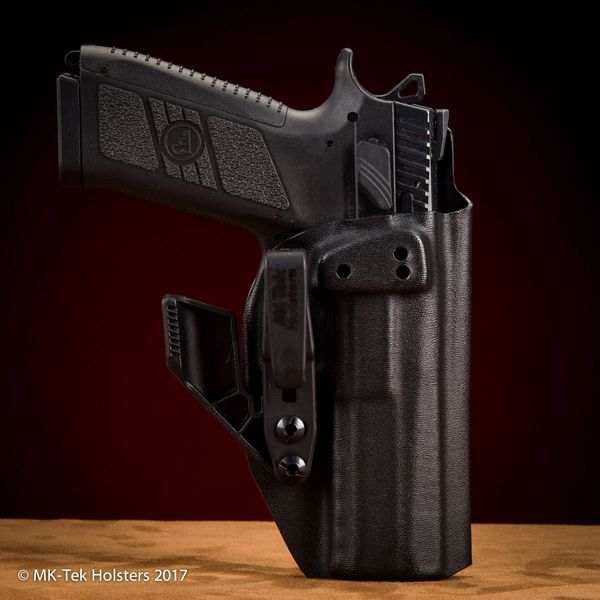 CZ P09 IWB Holster with Concealment Wing
CZ P09 IWB Holster with Concealment wing is a great Appendix Carry solution for this handgun.  The Adjustable Ride height of the belt clip attachment allows each user to customize the feel.  The Concealment Wing helps Tuck the Grip into the body by leveraging against the belt.  This holster can be ordered with our Regular Clip or the Overhook and Concealment Wing Option.  
User adjustable retention allows you to dial in the exact amount you need.  A full Sweat Shield allows the Decocker to be protected and covered on the body side.  The other side allows a user to decock while still in the holster.
All edges are smoothed and polished.
Reviews