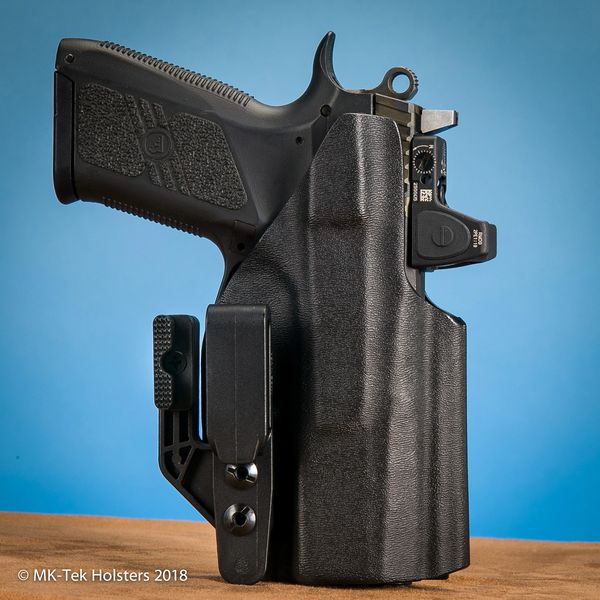 CZ P07 IWB Holster
CZ P07 IWB Holster for concealed carry.  A truly ambidextrous holster for Left Hand or Right Hand.  This holster is setup with our Grip Hook as the standard belt attachment.  This allows for Cant adjustment, Ride Hight adjustment also.  Pair the Grip Hook with our Concealment wing and this holster reduces grip printing.  Worn at Appendix or behind the Hip, this holster and handgun are a great fit.
The Softloop and Concealment wing upgrade is a very secure option also.  A Pull the Dot Snap secures the loop on the belt.  Adjustable for cant and ride height also.
Optics cut allows you to mount your optics for Carry Optics.  The ambi sweat guard covers the Decker on both sides of the handgun.
User adjustable retention.  All edges are smoothed and polished. 
Reviews