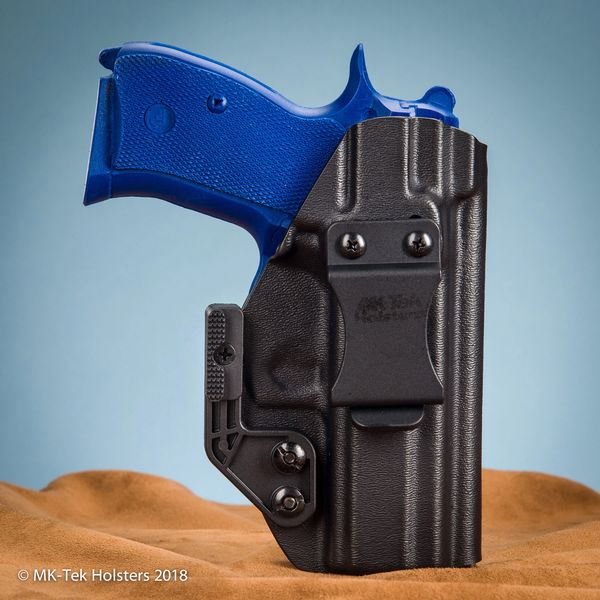 CZ P01 Omega IWB Holster
CZ P01 Omega is truly a fine handgun.  Our IWB holsters fully covers the Safety or Decker on both sides.  The options for this IWB Holster allow you many choices of how to set it up.  Our regular holster has a Fold Over Clip as the regular belt attachment.  You can upgrade to a Softloop option with a Pull the Dot Snap.  You can add a Concealment Wing option that helps tuck the grip into the body.  The Tuck n Roll option kicks the muzzle out from the body and further Tucks the Grip into the body and Rolls the Grip into the body.  An Overhook Grip Hook option places the belt attachment over the Trigger Guard area allowing you the ability to Tuck your shirt in if needed.  For a handgun that is adjustable, so is your holster.  
User Adjustable Cant.
User Adjustable Retention.
All edges are smoothed and polished.  
Reviews