CZ 75 SP01 Competition holster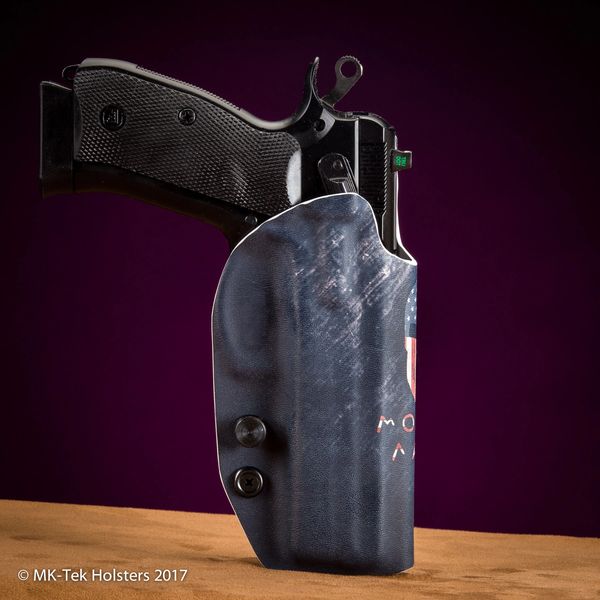 CZ 75 SP01 Competition holster
CZ75 SP01 Outside the waistband holster setup for Competition or Range use.  This holster features a Large TekLok of the belt attachment.  Designed for up to a 2 1/4 inch belt width.  Multiple adjustments for belt size, Ride Height and Cant.
On the Fly retention adjustment from our Thumbscrew adjustment.  Need to tighten up on the retention, turn a little bit. Need to loosen the retention up for a quick draw.  No problem.
All edges are polished and smooth.  The holster is designed for competition.  Safety fully covered.
Reviews