CZ 2075 D Rami IWB Holster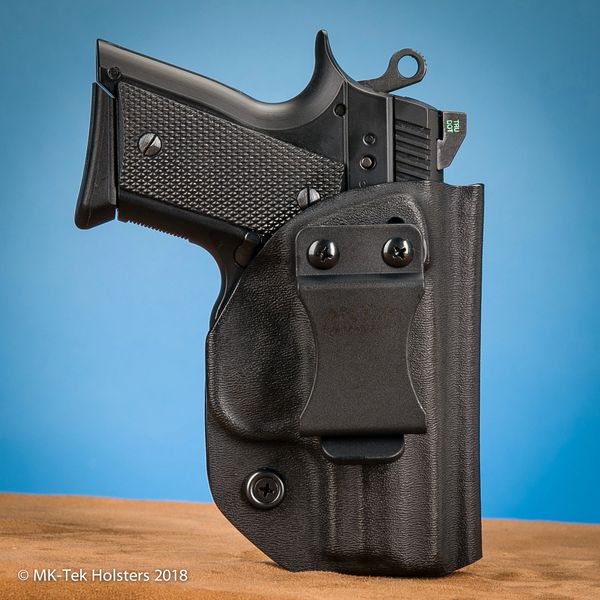 CZ 2075 D Rami IWB Holster
CZ 2075 D Rami IWB Holster.  A reliable solid handgun deserves a Solid Holster.  The CZ 2075 D rides very comfortable in our IWB Holster.  We have the belt attachment at the deep side of concealment to allow for enough of the holster to ride inside your pants.  Suitable for Appendix Carry with a Zero degree cant or behind the Hip with a 15 degree cant.  
User adjustable retention allows you to set the exact amount of retention you like.
Available with a Concealment Wing upgrade option.  The Concealment wing helps tuck the grip into the body to reduce printing.
All edges are smoothed and polished.
Reviews