Beretta 92FS series OWB Holster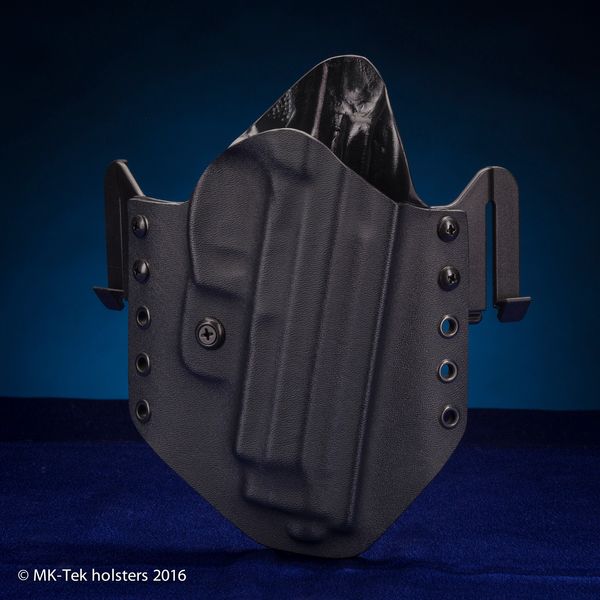 Beretta 92FS series OWB Holster
Beretta 92 FS series holsters.  The 92FS Vertec with Squared trigger Guard and rail. The M9A1 or M9A3 with Threaded Barrel.
This OWB Holster will fit you and your handgun.  We form these on our Curved Jig to make the wings of the holster fit your body.  This provides a smooth flow of your clothing cover the holster.
our Speed Clips are standard on our holsters.  Easy on without taking your belt off.  User adjustable retentions.  The holsters are molded with a forward cant into the holster.  it is user adjustable be moving the belt attachments up or down independently. All edges are smooth and polished. 
Reviews