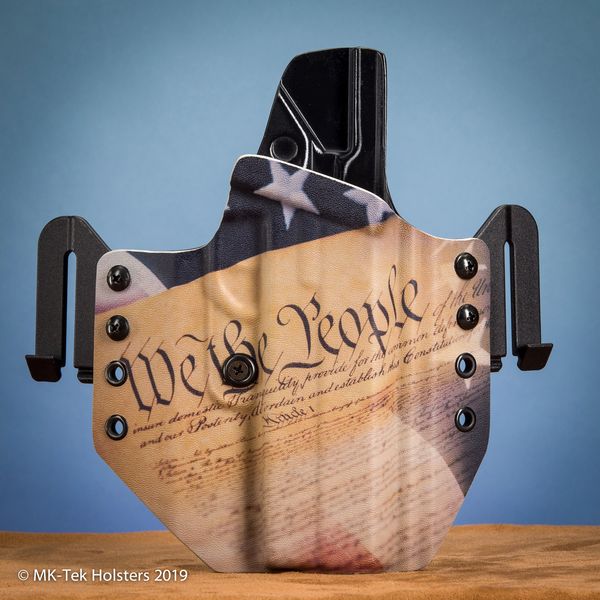 1911 OWB Holster
American Classic 1911 Outside the Waistband OWB Holster.  User adjustable on the Retention.  Additional Molded in Lip on the top of the holster to assist in One Handed manipulation of the slide.  Our New version of the 1911 Holster has the Muzzle end open to allow for Threaded Barrels.  
Adjustable ride height and forward cant is achieved by moving the Belt Attachments up or down.  Avaialbe in our Speed Clips.   Speed Clips made from injection molded nylon.  Easy on on off the belt for All Day Comfort Carry.  Once these clips attach to the belt there are two catch points per clip to engage the belt.  Very durable and convenient. Closed Loops and Angled Loops are available for this who would like to thread their belt thru a loop..
Featured our a few of the Special pattern holsters design available in addition to our regular colors.  This OWB holster features user Adjustable retention. 
Fits Steel Framed Non Railed 5 inch or Railed versions of 1911 Springfield, Smith and Wesson, Remington, Ruger, Colt, Kimber and others.
Reviews