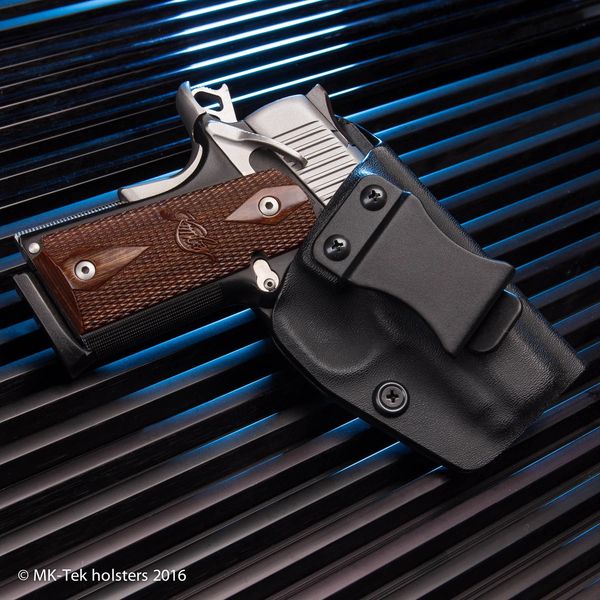 1911 IWB Holster
1911 IWB Holster for Springfield, Kimber, S&W, Rock Island and other GI Spec 1911.  Non Railed.  We have one 5 inch SA TA with rail. We offer 3 inch models, 3.5 inch 4.25 inch and a 5 inch.  All non railed.  We now have the 5 inch Railed 1911 also.

We have a 3.3 inch Sig 1911 and a 5 inch Sig 1911 Non Railed and 5 inch with Rail. This holster offers user adjustable retention.  A zero or 15 degree option for cant  We find with a 5 inch model on slender people who want to carry at 3:30 or 4:00 carry on the hip can benefit from having a pair of Soft Loops attachments upgrade instead of the regular clip.
Available with our Fabric Clip option also.

Reviews